OBJECTIVES OF THE BHARTIYA SHIKSHA BOARD
The Bhartiya Shiksha Board aims to transform mainstream Indian schools into 21st-Century Gurukul's to ensure the spiritual and character development of the children studying in its affiliated Schools and gurukul's. The Board shall provide the holistic development of children through the following objectives: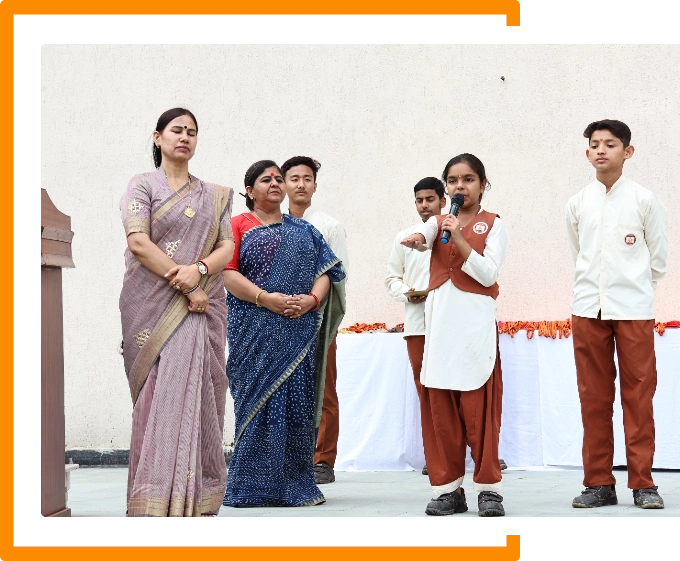 To provide Vedic and Sanskrit knowledge to children at all stages of school education.
To equip children with a scientific and analytical outlook by integrating activities related to ancient Bhartiya Mathematics, Astronomy, Meteorology, Chemistry, Ecology, Hydrology, Geology, Metallurgy etc., in an age-appropriate and graded manner.
To produce global citizens rooted in Indian Values and culture, fostering peace, harmony and universal brotherhood.
To introduce Indian ethos and values in Indian education and blend it with modern education and Science and technology.
To undertake various activities to support traditional Vedic Institutions and students, provide scholarships, and produce instructional materials.
To foster the oral tradition of learning Vedas and their recitation with proper intonation and pronunciation.
To encourage and ensure the involvement of interested students in higher learning and research of Vedic knowledge and culture.
To provide quality school education to the socially and economically marginalised section of Indian society.