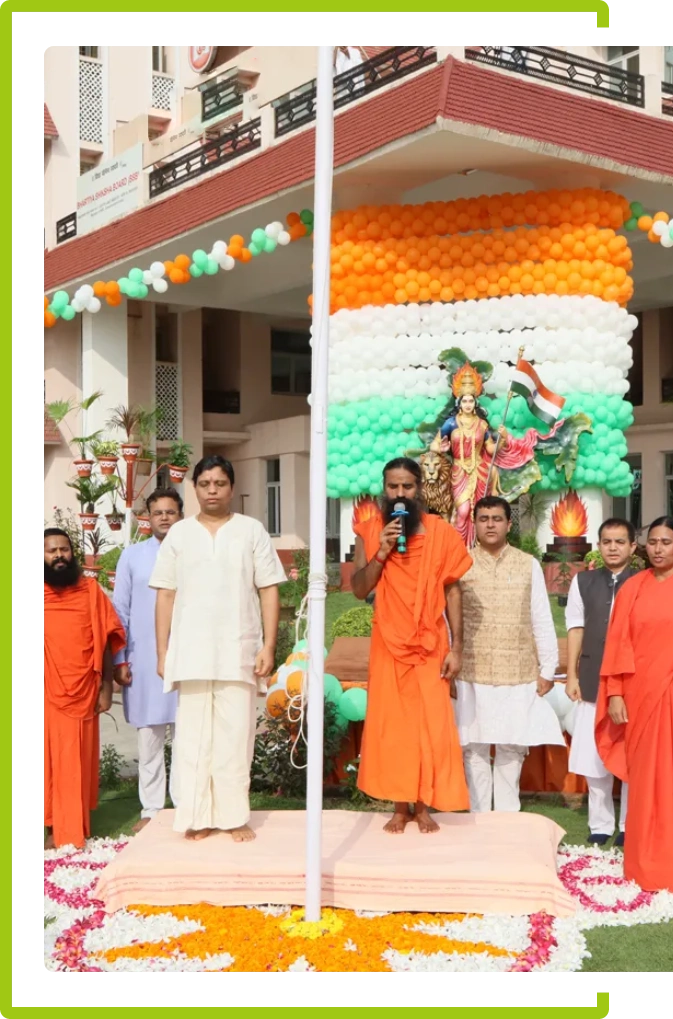 Making of the Bhartiya Shiksha Board
Bhartiya Shiksha Board began as a movement to re-establish Indian knowledge systems by consciously discarding Macaulay's toxic legacy that wilfully liquidated our indigenous education and knowledge systems –Bhartiya Gyan Parampara and the Gurukul system and substituted it with the western culture and slave mindset of a colonised nation. Leading this movement in education are Yog Guru Swami Ramdev and Ayurvedacharya Acharya Balkrishna. Decades ago, they took the 'Sankalp' to revive the ancient knowledge system of Bharat and set up 'Divya Yog Mandir Trust' in 1995, followed by 'Patanjali Yogpeeth Trust' in 2005. Swami ji and Acharya ji have made it their life mission to champion the benefits of Ashtanga Yoga, Ayurveda and Swadeshi. Their efforts have helped billions worldwide cure their ailments by adopting Pranayama, Yoga, Ayurveda and healthier lifestyles.
Recognising their contribution and commitment to reviving our ancient knowledge systems and improving the mental and physical health of millions of people in Bharat and the World over, the Government of India, through MSRVVP, vested the responsibility of establishing and managing the Bhartiya Shiksha Board in Patanjali Yogpeeth Trust. Thus, BSB has come into existence with a mandate to devise a genuinely indigenous model of school education that would blend the ancient Indian knowledge heritage with modern scientific knowledge and e-learning. BSB would affiliate government and private schools all over India to disseminate their uniquely 'Bhartiya' educational model.